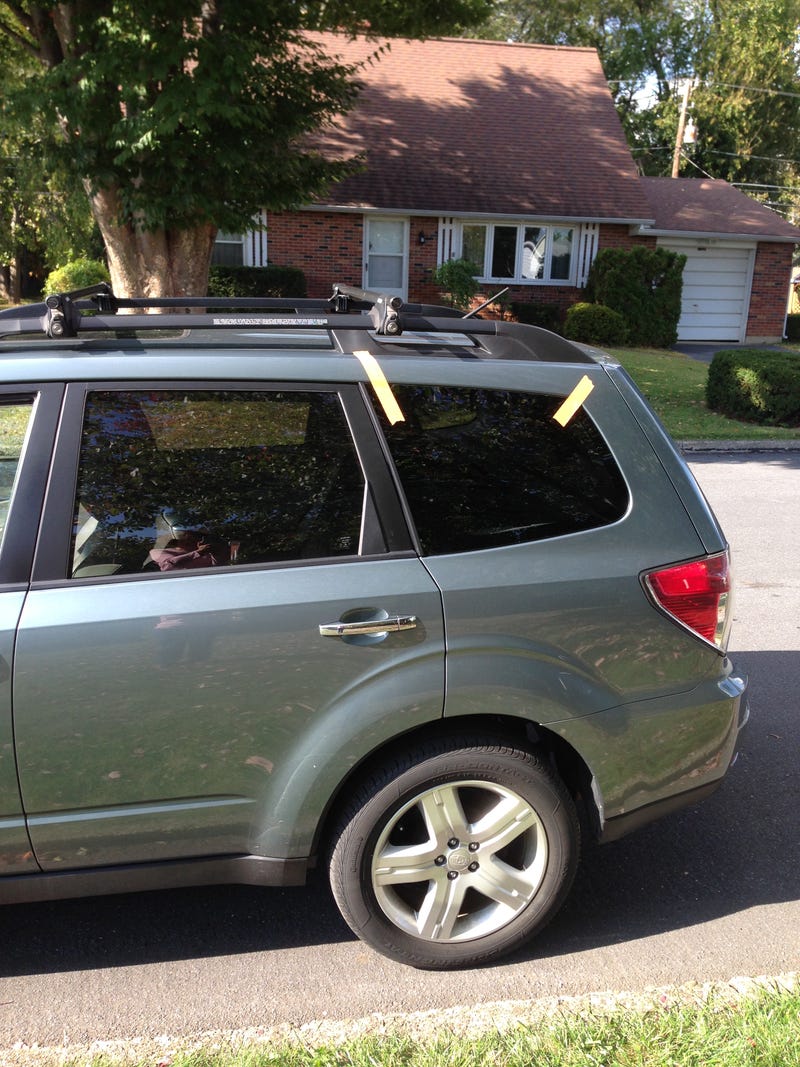 If you missed it last Friday, I was on the turnpike when this happened:
Long story short, something took out my driver's side quarter window. I think it was a retread that was launched by a tractor trailer passing me, but I'm not entirely sure. Anyway, the tint hid the damage well from the outside. Inside, however, was a different story:
The top corner of that window was taunting me in the rear view mirror for the rest of the trip home.
Job one was keeping the weather out, and keeping what remained of the window in one piece. I wouldn't typically use duct tape on paint, but I really wanted to keep the interior dry (it rained, a lot. The tape did it's job, and it looks like it came off without much fuss.)
I decided to keep my poor, injured car home for the week so she could be repaired. At least she has someone to keep her company... I'll be back on Friday.
In addition to the new window, this week will include getting the brake line recall dealt with, as well as an oil and filter change. There is also a new battery waiting to be installed in place of the current original one.