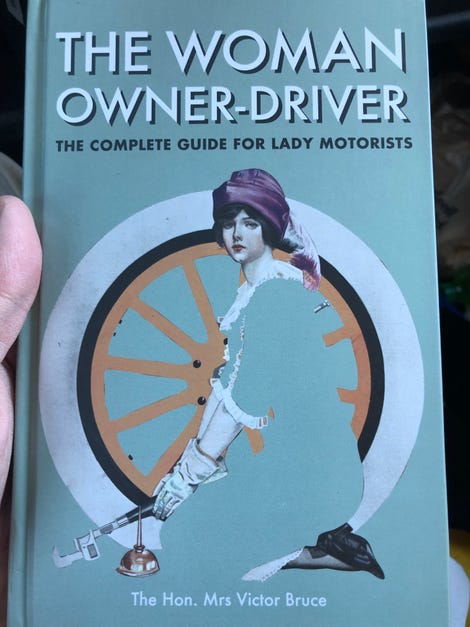 Found this delightful tome at Half Price. Reprint of a 1928 edition.
You may have noticed my interest in figuring out what makes a good driver and how to measure it for self-improvement. The Honorable Mrs. Victor Bruce captures the qualities of a good driver:
Imagination
Quick judgment
Determination
Sympathy
Courtesy
Patience
I find myself in strong agreement.
The book also provides guidance on the cost of owning and operating a vehicle. No information is provided on how to calculate the costs at greater than 18 horsepower, sorry.
I find myself also in strong agreement with its advice on travel photography. On cameras, she opines: "No tour is complete without at least one."
Amen, sister.