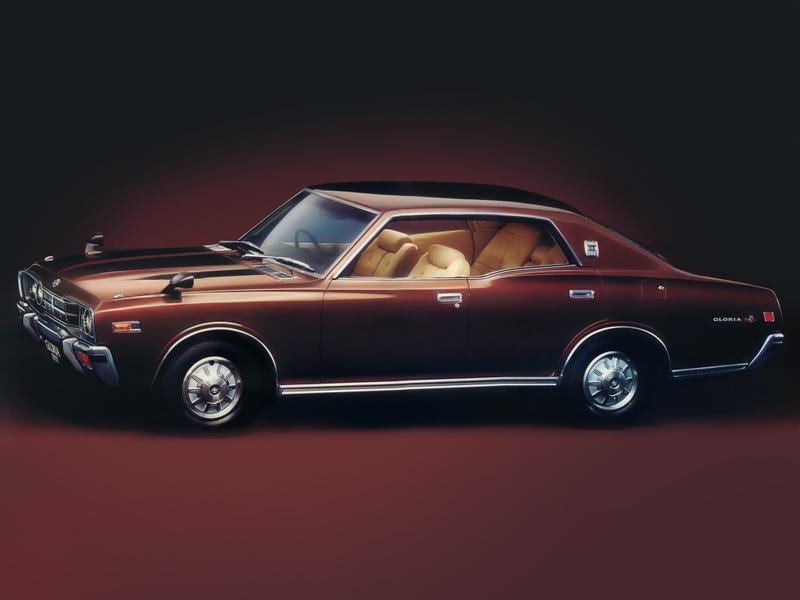 Old full size Japanese sedans are pretty cool in my book.
The Cedric and Gloria twins from Nissan were stars of many cop dramas in Japan. The hardtop model looked like a slice of Americana in Japan. The Coke bottle shape and chrome were rather undeniable hommages to American full size sedans.
The succeeding 430 models were still pretty imposing. They were less sexy than the 330 though Nevertheless, it was still popular among fleet and government markets.
Frameless doors are absolute sex on these cars
Mitsubishi's Debonair didn't change much in its first generation. It lasted 20 years without much tinkering.
Mazda dabbled in the full size market too with their Luce/929. More awesome points added with the option of a Rotary engine.
The succeeding model tried to emulate the W114 Merc. You be the judge
Last and not the least, the Toyota Crown. This generation was nicknamed kujira or whale. The gaping grille was the giveaway
The Crown would continue to butt heads with the CedGlo twins before the Nissan twins became the Fuga (Infiniti M)
My dad owned something similar to the two black ones above. It was a white Royal Saloon with a 2.8 liter straight six. Must've been brisk for the era.