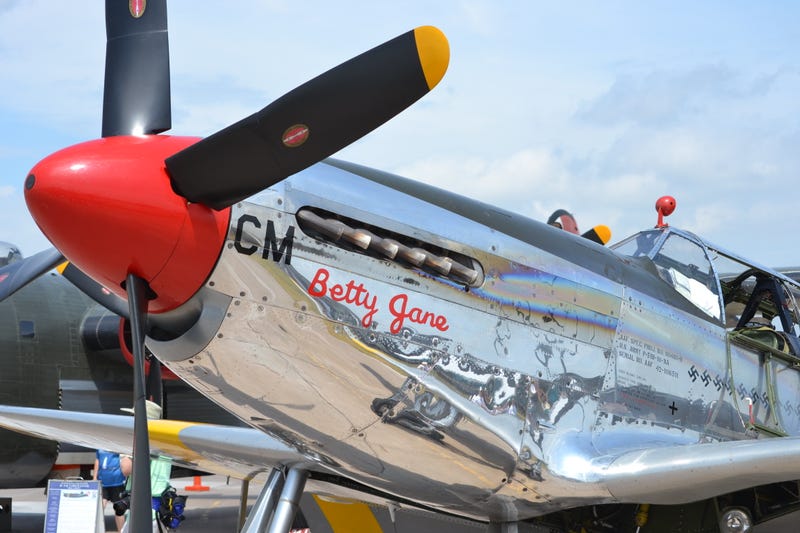 So I took some pictures. There's not many of these old war birds left functioning.
Not the original Nine - O - Nine, but painted up like the original with all of her missions.
That exhaust stain. So gorgeous.
B24's are not the most attractive aircraft, but damn are they powerful.
Also falling into the category of powerful, 500lb bombs.
Imagine 1000 of these flying over you town. Talk about blocking out the sun.
I don't think I could fit in the ball turret though. (note: this one is in the Liberator, not the 17)
The man in the center however did fit in one for 35 missions during the war and the man on the right flew his 25 missions in a B17 and finished up on June 5, 1944. Unfortunately I didn't get the story of the man on the far left. There's so few of these guys left.