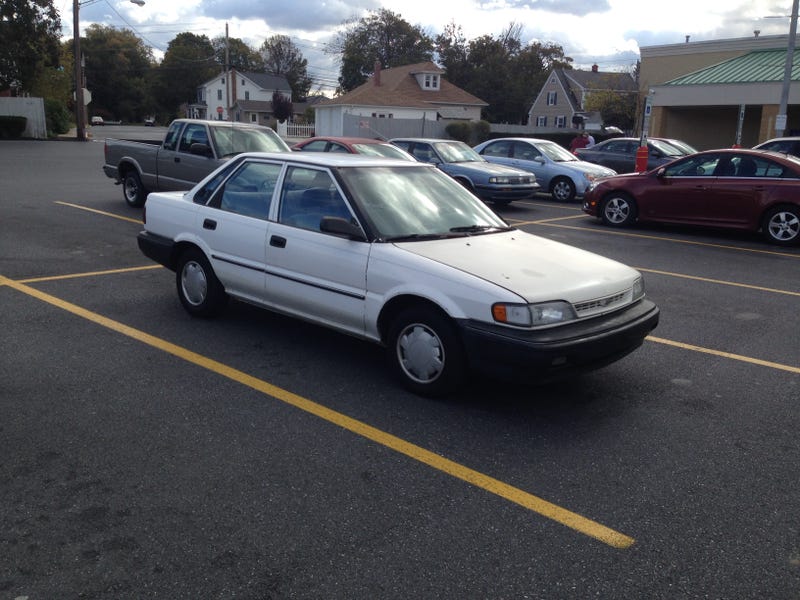 I saw a first generation Geo Prizm this morning. It's in a lot better shape than the last one I found in the area...

I've always liked the E90 Sprinter body of the the Prizm...so much better than the related E90 Corolla.

It's too bad is wasn't a GSi; I still kind of want one...