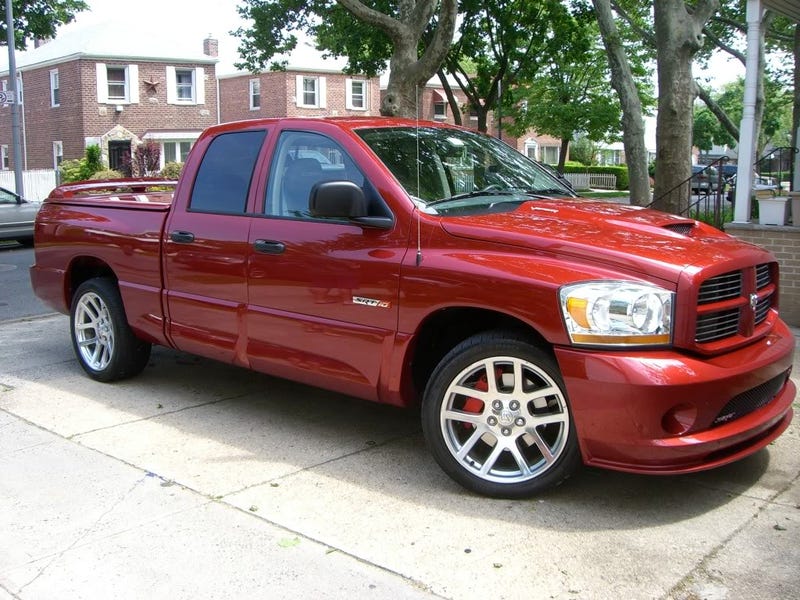 Hear me out. I love owning a pickup truck but I don't need one as a daily driver. I currently own a 1986 Chevy C20 3/4 Ton Reg Cab Long Box. I use this truck maybe once a month but I love that I have it for those times I need it. At the same time we just had our first child and the regular cab just isn't gonna cut it anymore. I also wish I had something a bit more interesting when you press the go pedal as a toy as well.
In that case why not combine both and get a 4 door muscle truck? I'm never gonna tow my house or anything but I'm sure the SRT10 could handle bringing a few 2x4's from the hardware store from time to time.
Also believe it or not the SRT10 would probably be more fuel efficient since my truck gets 8mpg on a good day.