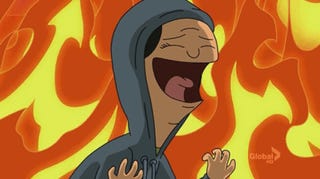 Hold on to your little nalgas.
1. Production of gasoline only/economic hybrids will end. All vehicles will only be full electric or performance hybrids (excluding actual off-road capable 4x4s)
2. DRLs will be banned. Lighting on cars (front and back) will be on at all times. Modifications to OEM lighting will lead to instant jail time.
3. No more bulbs. Full LEDs only in everything globally!
6. FULLY SHIFT USA's FUNDS FROM DEFENCE TO EDUCATION AND UNIVERSAL HEALTHCARE FOR FUCK'S SAKE !!!!!!!!!
7. Ban the manufacturing of all road legal cars that cost more than $600,000.
8. Gigabit internet will be available worldwide.
9. Fuck the NVC a USCIS
10a. Microphones used in music will be banned unless in classical music, opera or musicals. Sorry Pitbull, your garbage will no longer be tolerated.
10b. "Music" that is "composed" primarily with computers aka no actual musical instruments will now be banned. No loopholes, I will know.
11. Free hat.
12. Terrorists...... you will finally be over with instead if being an excuse for politicians to make money.
13. Internation Race of Champions will be both a summer and winter Olympics event.
14. A bunch of other shit.
Any more you peeps can think of?