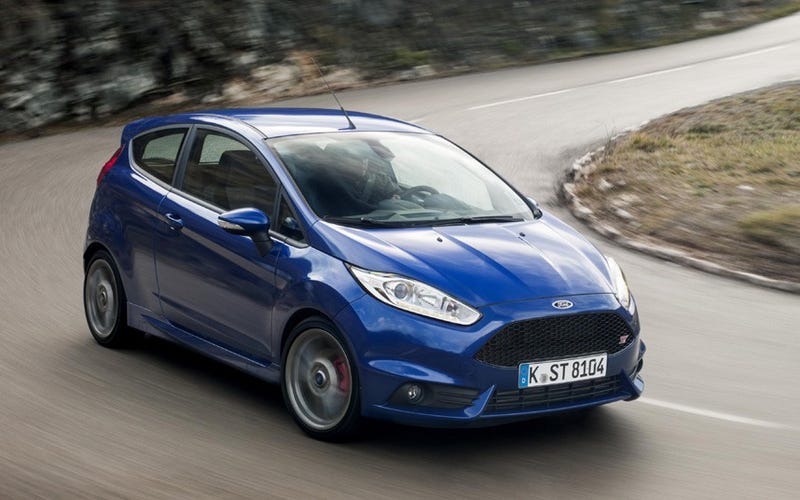 So as I may have posted here before, my 05 Ford Focus sedan is getting a bit old. I want something fresh. So I turn to you, Oppo, for help. Here are my requirements:
Hatchback. No compromise.
Reliable
Cheap to own
Good gas mileage (30+ mpg average)
Good driveability (no slushy pedals, good transmission responsive steering, good brakes, decent handling, good visibility)
Good visibility
And through my extensive sunday afternoon research, I've arrived at the following choices:
VW Golf TDI
Ford Fiesta (either base model or ST)
Honda Fit Sport
And for giggles, I'm entertaining the Mazda 3
I haven't test driven any of these, and straight away, don't like that the Fiesta is smaller inside than the Fit, the Golf is far and away more expensive than the rest, the Fit has a tiny gas tank and not as good mpg as the rest, and the Mazda 3 is hideous.
Oppo, what advice can you give me? I plan on test driving these things at some point or another. My heart says Fiesta. But sensibility is pushing me towards VW. But price brings me back to the Fit.
Any experience with the new models of each you all would like to share? Anything you can suggest that may fit the bill that I've not listed?