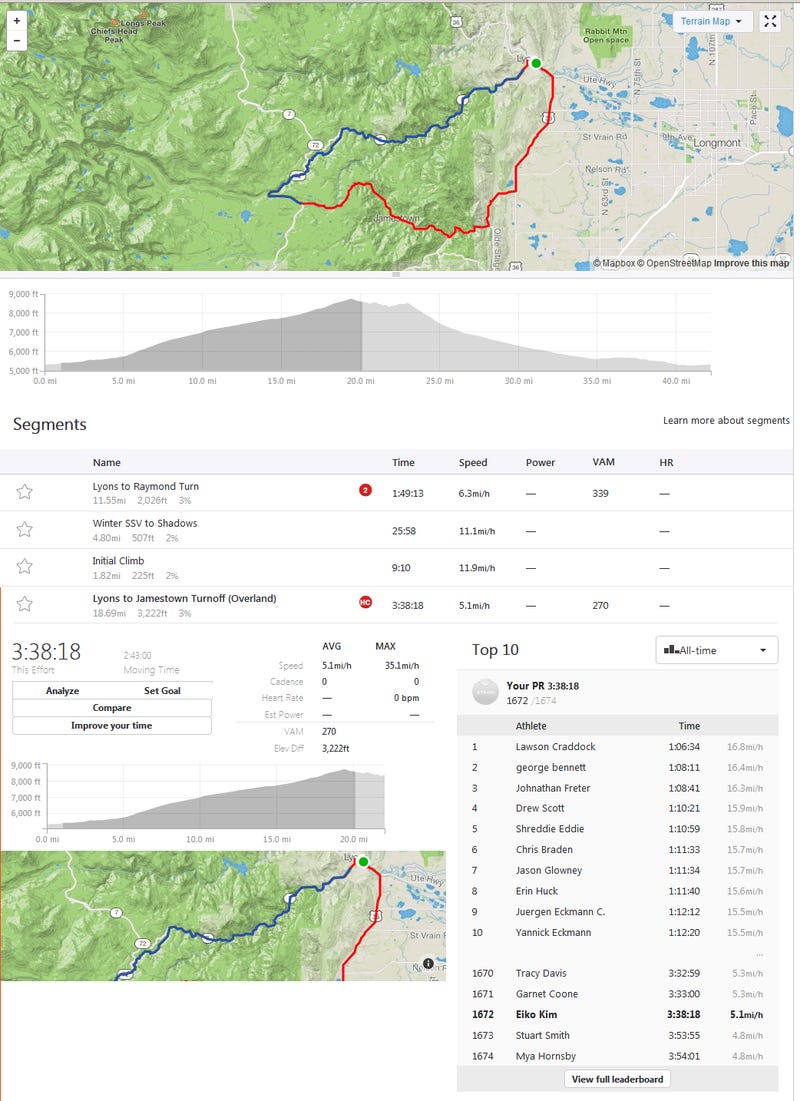 I used to ride a lot. Like 25 years ago. I started again last year after moving to Colorado. Yesterday was my first time riding in the mountains. First time using the Strava app. It breaks down a lot of info nicely. I found the comparison results of the climb almost hilarious. Somehow two people managed to be slower than me! (And I bet they were each 85 and 90 years old.)
It was three and a half hours of riding very slowly up the canyon.
Pretty views once I made it up to the Peak to Peak Highway.
I've been out of it for so long that in current circles, I'm told my bike is old and crappy, not cool and vintage. oh well.