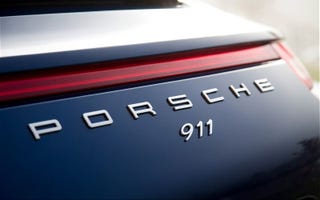 I was chatting with a guy with a 944 earlier this week that's in the process of cleaning up his car. Now I didn't get to see the car, but I know it's kinda dark grey like this.
He wants to take the modern PORSCHE letter badge that's on the newest cars, paint it a flat or glossy black and put it on his car, kinda like this one below.
What do you think Oppo? I think it's kinda tasteful and subtle.