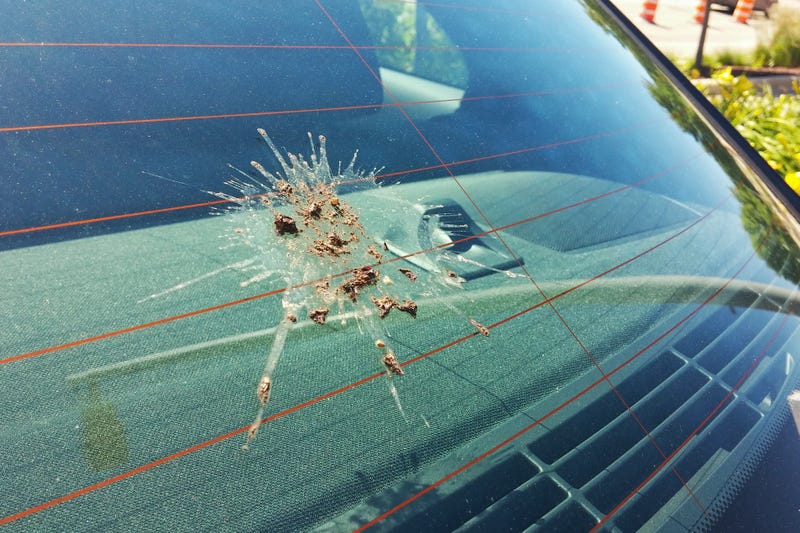 Somehow in my haste to get in my car this morning I didn't notice this present left for me on my rear windshield, but I sure as hell noticed it the first time I looked in my rear view mirror. If I were on CSI, I would say that judging from the splatter pattern, this bird ate a couple chili dogs then bombarded my car from quite some altitude.
You really need to expand the picture to get the full details of the bird splat.
Maybe it was this eagle that inhales freedom and exhales patriotism getting back at me for being snarky.