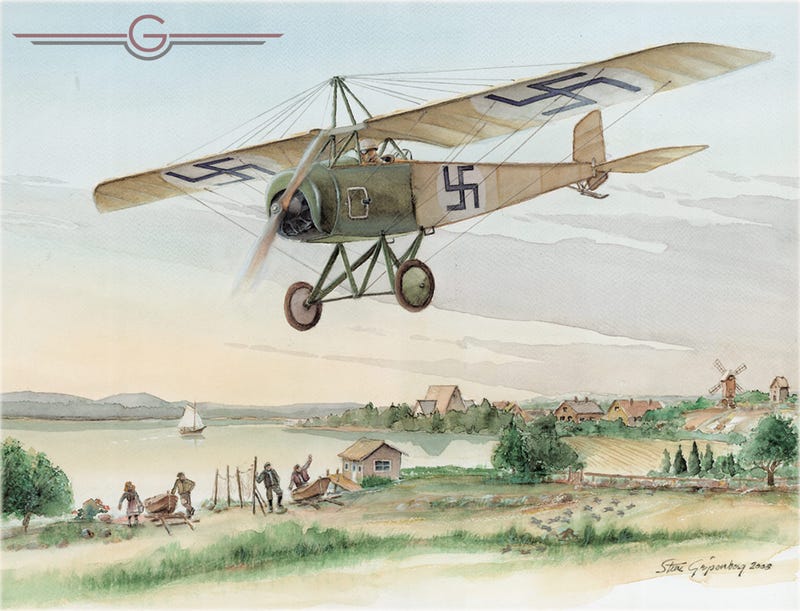 On this date 100 years ago the Finnish air force was effectively born.
Finland was in the middle of civil war that had broken out in January and the government's forces needed planes. They reached towards Sweden but the Swedish government denied any help as they didn't want to take any part in the conflict. Although government of Sweden denied help citizens didn't. As a result of that a Thulin Typ D (Swedish version of Morane-Saulnier Parasol) donated by count Eric von Rosen was flown into the country on 6th of March becoming the first plane of Finnish air force.
All in all five planes were bought/donated from Sweden during the war (few more from Germany and Russia). One of them actually arrived before the Thulin but couldn't be put in service because of engine fault
Finnish air force used blue swastika as their roundel until the end of WWII due to von Rosen who had painted blue swastikas on his planes wings to bring him good luck.