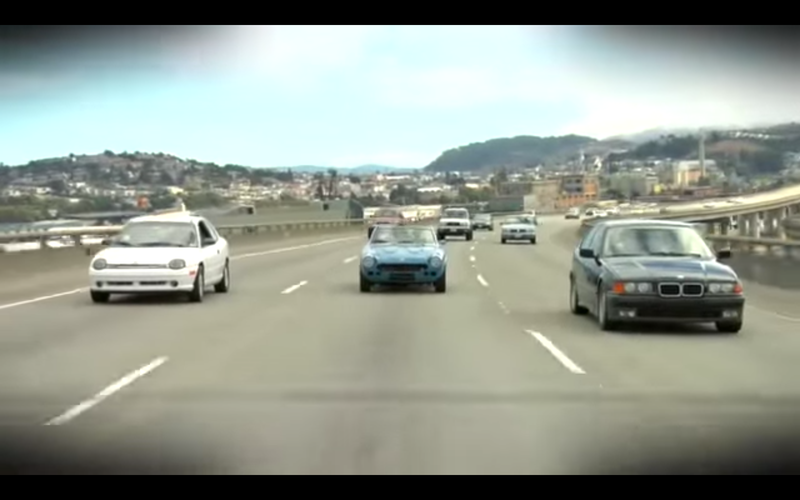 Just three friends staging their own TG road trip in $5K beaters across sunny California.
This is a genuinly refreshing homage to TGUK. This is what Top Gear America should have been: 3 friends on a long road trip in some quirky cars. And you can tell they like cars b/c they're not afraid to admit that they envy each others' cars.
And considering it's a low budget production, the camerawork and editing is surprisingly professional.
The real TGUSA sucks b/c it's just 3 coworkers who don't get along, endlessly destroying cars cars for the purpose of slapstick humor. They don't form emotional connections to their cars, and they also shamelessly hate on each others' cars for no good reason. A real car enthusiast can find something to love about any car.
Bravo Chris, Brandon and David. Here's hoping to see more of you three behind the wheel!