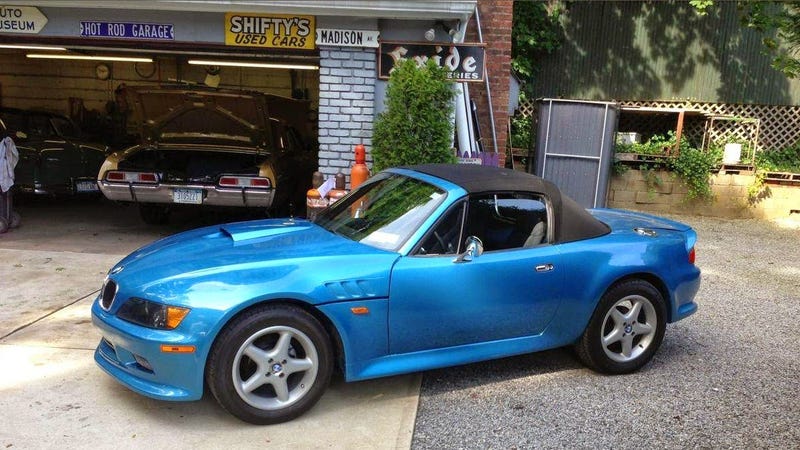 We know the answer is always Miata...but what was the question? What do I do with the GM V6 and Z3 front clip sitting around in my garage?
The first generation (NA) Mazda MX-5 Miata was sold from 1989 through 1999 in various parts of the world. Its Shunji Tanaka design is clean and simple, evoking classic British roadsters (Lotus Elan!) while bringing contemporary style. However, in the bearded Spock universe the MX-5 is powered by a GM V6 and looks a lot like a BMW Z3. Find this evil 1990 Mazda MX-5 Miata offered for $20,000 here on hemmings. Tip from Gianni.
In our dimension, the early NA series MX-5 is powered by a 1.6 liter inline-4 that makes 115 horsepower. The bearded spock MX-5 is powered by a 3.1 liter GM V6 that has been modified and sounds like a "Cobra" according to the seller.
From the seller: "The car accelerates strongly from any speed and brakes like a modern performance car. It is sure to impress the neighbors." Yes, because nothing impresses the neighbors like a car that has been modified to look like a 20 year old BMW and costs 4 times as much. I'm impressed.
See another bearded spock classic? tips@dailyturismo.com
Originally published as 20k: BMW Z3 + GM V6 = 1990 Mazda MX-5 Miata? on Daily Turismo.
Image credits; hemmings.