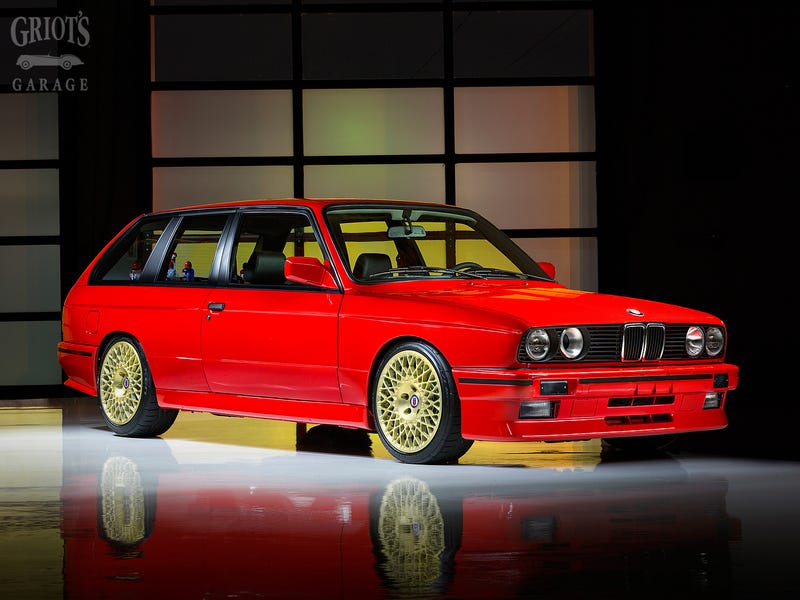 For SEMA, Griot's Garage made what they're calling the "world's fastest detail wagen." It's a 1989 BMW E30 Touring with E30 M3 cosmetic bits and doors, and an M60 V8 from an E39 540i. It's got a water tank and hose in the back to (theoretically) detail other cars. Ditch that part and gimme gimme gimme.
You can see the full details here, but the basic rundown is:
1989 E30 Touring body
E30 M3 front bumper, fenders, and front doors
1995 M60 V8 with custom headers and exhaust
1995 540i 6-speed manual, 2.92:1 LSD
Ground Control coilovers
Brembo brakes
HRE 501M wheels + Falken Azenis RT615K tires
Custom in-car detailing bay
Now for the pics!