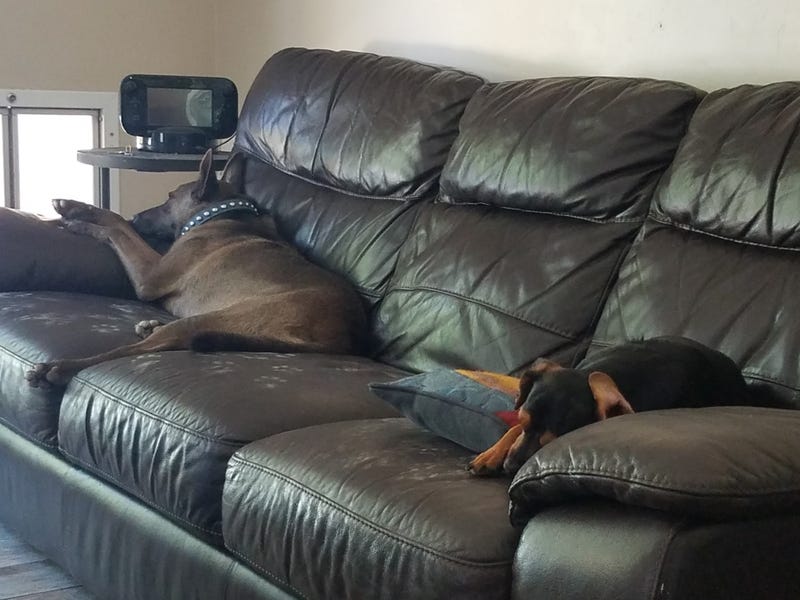 Toby leaves footprints on the couch. No high society garden parties for us.
It is as hot as Satan's armpit, but good things are happening. I got a great new client for collective bargaining. The Sunchaser window is finally being fixed, and I located a source for a trim part that I need.
I also just got invited to give an MCLE presentation for a local bar association. I did this presentation for them 4 years ago about sex discrimination in the legal profession (spoiler: There is A LOT of it and it is very shitty). A number of women who were there contacted me and said they liked it, but most of the men grumbled on their way out.
They want me to do it again, and I cannot wait. This time, I am going to add LGBT to thr discussion, which should be cool. I want to put my money where my mouth is and teach people, and try to reach them.
It is better than calling them Nazis and punching them.