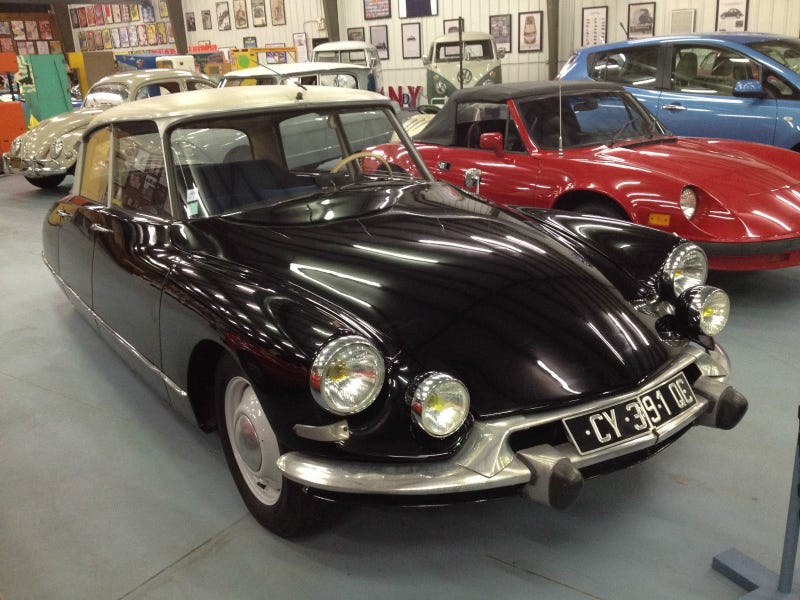 1959 Citroen ID19 DS, 1911cc 69HP 4 Cylinder, manual trans, FWD, 66,103 miles, in
Madison, Georgia, currently at $15K reserve not met with 6 days to go. Doug, I'm not saying that you should sell the time cube and buy this, but you should buy this.
This doesn't have a gas gauge, but an essence gauge, so I guess like all French cars, this runs on perfume.
Le Ashtray