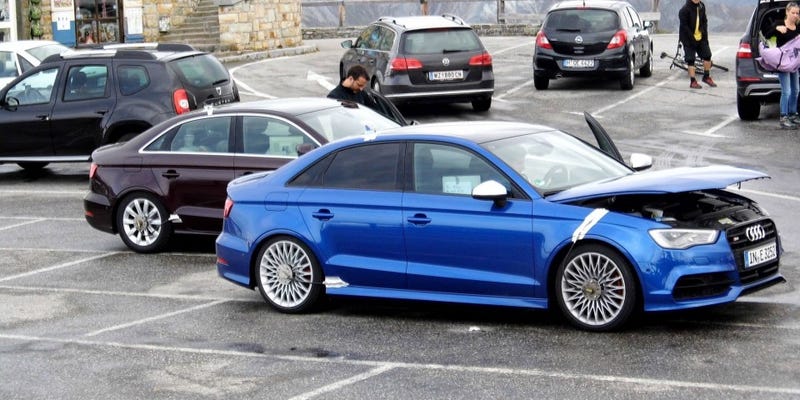 This image showed up on Audi Deutschland's facebook fan page.
While it doesn't really have any aggressive fender flaring to speak of, the huge flared intakes in the front bumper and the black honeycomb grill are indicative of an RS model.
It is covered in test equipment...and it doesn't really make sense that testing would be continuing on the S3 since it is already on the market.
You can see massive brakes peeking out from behind the front wheels.
this is also the one of the few testers out there that has black window trim on it. A3's and S3's do not have it. The only other vehicle that had black window trim was the camo'd RS3 sportback mule spotted on the ring a few months ago. (Edit: black optics aren't really indicative, as it will be late availability for the S3)