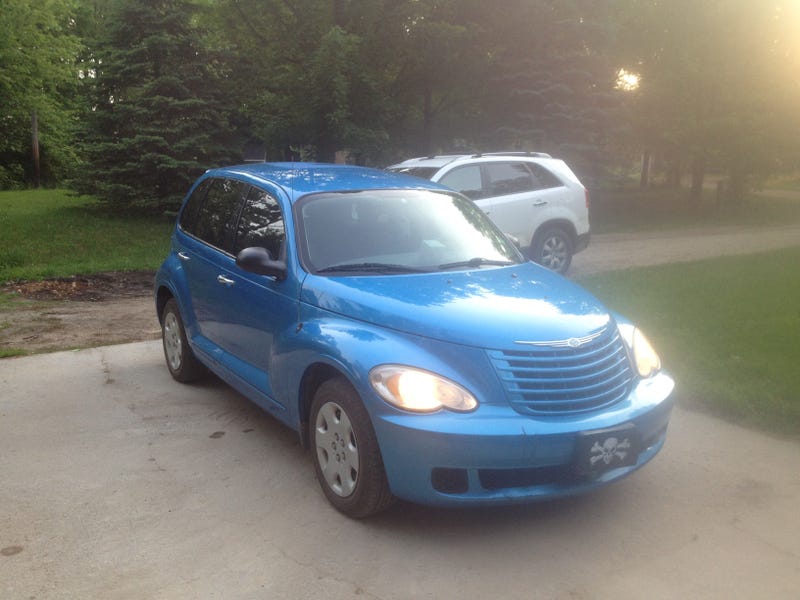 The dealership (the same one that gave me are hard time before, I sent that it there on the offchance it was the same thing as before...plus...payments) said they'd look at my car at noon, I just called (it's 2:30 now), asking for an update....
Apparently the service guy ( the same one I had before) gave permission to fix the pt. Dumbfounded, I listened to him talk some more then said "wait, I'm confused. Aren't you suppose to ask permission first before you start working on a car?" He says some stuff that I caught then forgot because I lingered on the last part, where he pretty much said they'd cover the charge.
From what I understand, a wire went bad, so they are trying to bypass it or something. Oh yeah, my car didn't want to start again, I found this out last Sunday after I tried to move the pt out of the driveway.
Anyways, once i realized that I would have to pay nothing, I promptly blurted out "I love you...*pause*...platonically of course". Not sure if he felt awkward, because he said he had to go. Of course, I made the phone call right next to my wife, who looked at me strangely and asked "did you just say you loved him?" "It was platonically!"
So don't worry oppo, Jolly Roger will Saul again....and I'm probably will still have to look for a 2nd car...