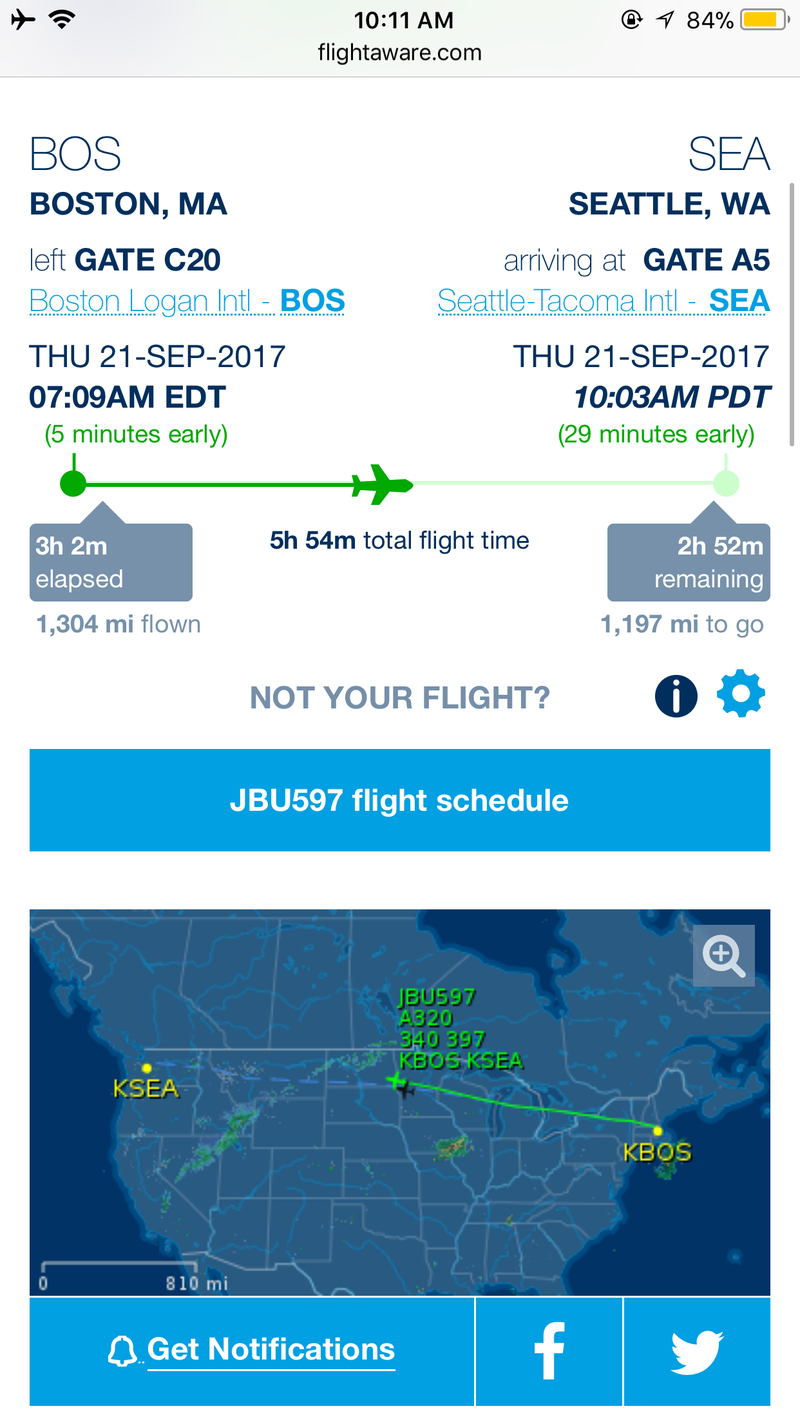 I guess that puts me right about halfway to Seattle, a little over actually.

Hasn't been too bad a flight so far. My son was a crazy ass psycho for the first hour, then he fell asleep...been out for around an hour and a half at this point. Hasn't stopped him from farting, but I guess that's better than him farting and trying to climb all over the place.
To make best use of my time, I just ordered a pair of tow hooks from Flyin Miata. Doing that at 30,000 feet always amuses me, plus I forgot to bring a book so what else can I do besides buy Miata parts?
This should be a pretty good week. My wife hasn't seen a lot of her family for four years or so, when we got married in Seattle, so she's happy to be heading out here.
I just hope this smelly ass baby keeps sleeping.