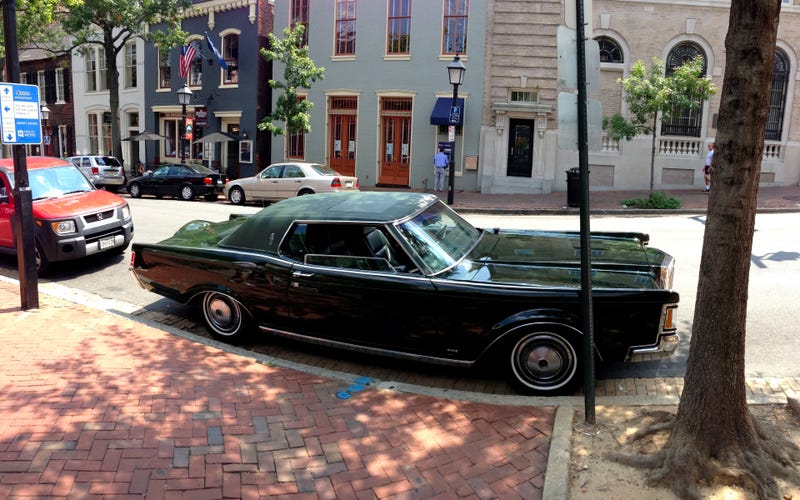 Walking around Old Town Alexandria just outside Washington DC, I happened upon this beautiful 1969 Lincoln Continental Mark III. I remember the old Mark series of Lincoln automobiles when I was a kid, they were swank. Seriously swank. Big, bold, bedecked with fake wood and vinyl, but definitely a status symbol for Americans of that era.
I was surprised to learn that automotive titan, Lee Iacocca, you know the guy who brought us the Mustang and the Minivan, advocated this car and it turned out to be the most profitable product of his car. "We brought out the Mark III in April 1968, and in its very first year it outsold the Cadillac Eldorado, which had been our long-range goal. For the next five years [Marks III and IV] we had a field day, in part because the car had been developed on the cheap. We did the whole thing for $30 million, a bargain-basement price, because we were able to use existing parts and designs." In his book Iacocca reveals the car's sales success and impact on the rest of Lincoln brought in around $1 Billion in profits, creating a solid center of profit for Ford from what was a money loser up until this point. (Source Wikipedia, Iacocca)
Some of the design cues became iconic, such as the fake spare wheel hump, but later were transformed into a joke. I doubt we'll ever see that in any future Lincoln design language. Regardless, this example was beautiful and a pleasure to look at on a hot day in Old Town.