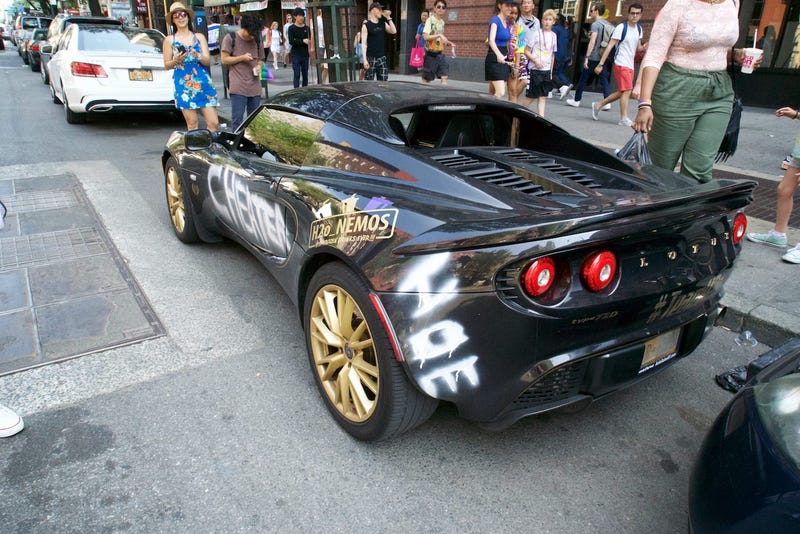 A photographer friend, Christopher Oates, spotted this on the streets of New York City on Sunday while out at PrideFest. Now, I know the last one of these scorned-lover paint jobs turned out to be a publicity stunt, but I'm guessing this one isn't.
The use of the term "fuckboy" is usually frowned upon in the advertising world. Well, I don't know that for sure, but it's a good guess. I just don't see that idea being green-lit by someone. But this Lotus was already defaced by some obnoxious advertising, so maybe it's a stunt. Either way, shead a tear for this poor Lotus as it's been a victim of two defacings.
Photos by Christopher Oates: http://www.facebook.com/photohustler/
UPDATE: I found their Instagram account.
It looks like they set their Instagram account to private not too long after I posted their pic here. I did, however, get a screen shot.
I'll leave the now private Instagram post up in case it goes public again.