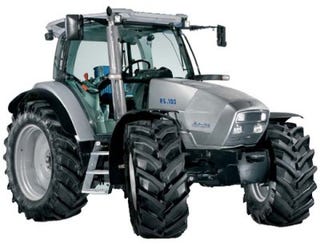 So due to a series of interesting events I'm taking twenty units of courses, eighteen of which are engineering and the remaining two are for tractor driving and I'm working part time. I'm doing my damnedest to keep tractor driving in my scheduled regardless of the sacrifice.
It shouldn't be too hard (we went over 4WD, FWD, and part-time 4WD for our first lecture) but it is a ways off campus so I have to run like hell to get there. But tractors, yo. Professor actually had a PowerPoint slide titled "WHAT IS TRACTOR?"
The good news is that I'm retaking a class with my friend and that girl I like. Best news? She's going to carpool with me to the FE next weekend so I don't have to shell out $80 for a car AND I get to take her out for lunch. Draw-Win-Win.
Here's a Lamborghini tractor I won't get to drive because we only get New Holland tractors on loan: