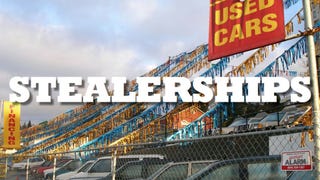 Here are some local and international news stories from the previous week you might have missed.
NY Nissan dealer accused of deceptive sales tactics- ABC7 News
Ohio dealers claim to be "looking out for consumers" by blocking Tesla sales- Greenfield Reporter
1 in 3 Canadian car buyers unhappy with their purchasing experience- The Globe and Mail
Why Tesla and Bit Auto will kill auto dealers- Business Insider
NY man pleads guilty to odometer fraud- E News Park Forest
@AutomatchTom is a professional car buying consultant, lover of all things automotive and a bit wagon obsessed. If you come across a story about car-buying or stealerships email me at AutomatchConsulting@gmail.com (Please use the subject line "stealerships," and include your Kinja handle for hat-tips).