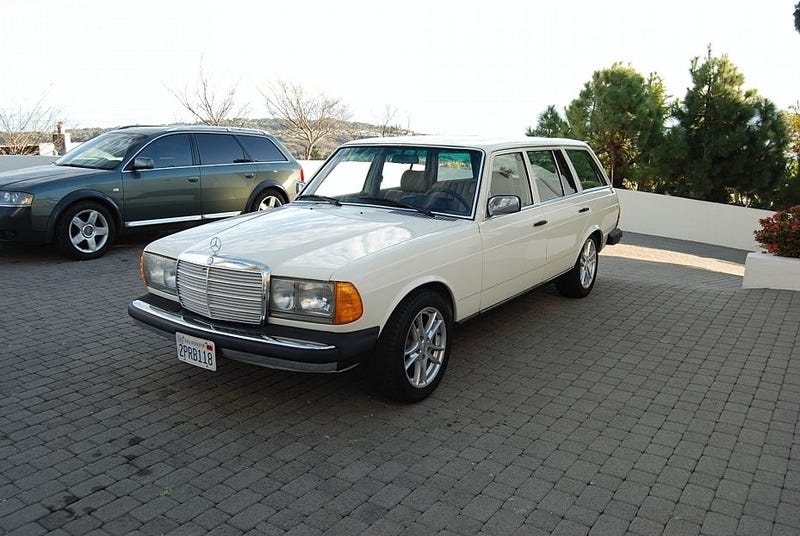 This Mercedes was just featured on BaT and is currently for sale on ebay for 12 grand. While I think the price is way too high for a car with tacky wheels, ugly bumpers and a 4 speed slushbox, the idea is as awesome as it gets.
The W123 was nearly undestroyable and offered huge amount of space. It even had a super cool 7-seater option with a folding third seat row. But it never was fun or powerful. With a swapped in LS this car gets close to what I imagine a 6.3 SEL Wagon would feel like. But I'm a engine swap lover anyway, so probably I am biased.
So my verdict on the Benz is clear: Buy it for 7-8 grand if it is really as clean as pictured, install Euro Bumpers and rear lights right away, change the wheels to something more vintage (I am thinking SSR longchamps). And then enjoy it with as many friends as you can fit.
(Bonus points to the seller for keeping the factory Mercedes air cleaner.)
Edit: It was pointed out that this is an 1st gen SBC swap and not a LS. Sorry for that, the original BaT ad said it was an LS and I believed their expertise. In the meantime they edited their ad as well.