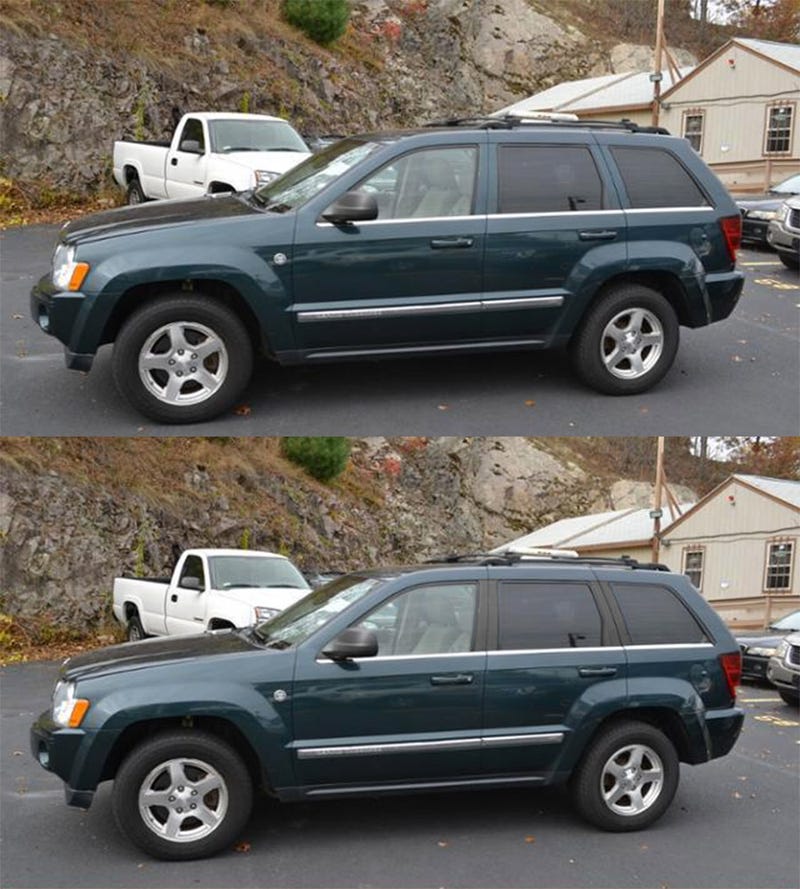 If all goes well tomorrow, I will be the new owner of an '05 Grand Cheorkee Limited in Deep Beryl Green, and yes that thang's gotta Hemi innit. I've always thought the pillars on WKs should be blacked out rather than painted—that little ridge at the top of the pillars lines up with the top of the windows.
This issue is more pronounced on a lighter color, but I still feel like the pillars are crying out for black trim. I found some matte black window pillar trim pieces that cost 30 bucks for a set. They're basically vinyl decals, which seem easier to apply than going to the trouble of masking off the windows and spraying plastidip.
On a dark color like this, the difference is subtle, but I think the blacked out pillars make for a smoother overall look. Anyone else agree with me?