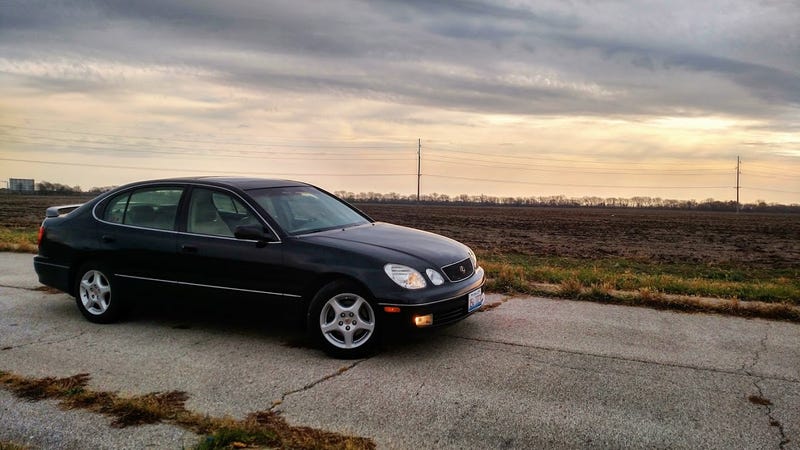 I've decided, that despite me falling back in love with my car, I will sell it in a couple months. The reason being that I'd like something I can completely trust for the next 5 years, while I'll be in college. Age and mileage are catching up with my current car, a 1998 Lexus GS300 with 265k miles. My top college choice is 300 miles from home and road trips in college are a requirement. With that in mind, my current thoughts for a replacement car is the following, requirements in order.
Reliable
Good on the highway
Practical
Good fuel economy
Quick
Some nice things (good audio, heated seats)
Other requirements is a budget of $4000-4500, at current savings rates. Also it should be 2000 or newer and have less than 250k miles, preferably less than 175k.
Ideas in no particular order, as well as an example(s) of each, if find-able:
*NOTE* I won't be buying these exact cars, these are just examples of what's available for the price.
Acura RSX +(safe, reliable, fun, quick, good fuel economy, practical [more cargo room than my Lexus] and nice to look at, VTEC)-(potentially poor on highway, a bit small and slow at low RPMs, hard to find a clean one)
2003+ Honda Accord with leather +(safe, reliable, V6 is quick, good fuel economy, as much cargo room as my Lexus, good highway cruiser)-(4-banger is slow, boring, potential transmission issues with the V6, higher mileage in budget)

2002+ Nissan Maxima with leather/Infiniti I35 +(safe, pretty reliable, quick, fun to drive, decent fuel economy, practical, good highway cruiser)-(can have head gasket or transmission problems, kinda boring to look at)

2004+Acura TL/TSX +(safe, reliable, good looking, quick, fun, comfortable on cruises, fuel economy, VTEC)-(small trunk, transmission issues, hard to find a good one in budget [either high miles or cracked dash])

Scion TC +(fun, reliable, safe, good looking, fuel efficient)-(small cargo area, 4-speed is slow, base models don't have cruise control, boy racer image)

2000+ Toyota Avalon +(roomy, best highway cruiser I can think of, practical, luxurious, reliable, one of my favorite early 2000's interiors [very quiet too], available bench seats, fuel efficient)-(transmission problems begin to occur after 275k, higher mileage for 2005+, old person image, boring exterior, hard to find a good one in budget)
2004+ Toyota Solara +(great highway manners, good fuel economy, ultra reliable, quick with the V6, I like the styling)-(higher mileage, hard to find in budget, not practical)

Mazda 6 Wagon +(pretty reliable, fun to drive, nice to look at, wagon, practical, good on highway, fuel economy, quick with the v6)-(Some minor reliability issues, impossible to find)
Any other potential suggestions would be appreciated, but please no crap (base camry, corolla, civic, yaris, echo, etc).