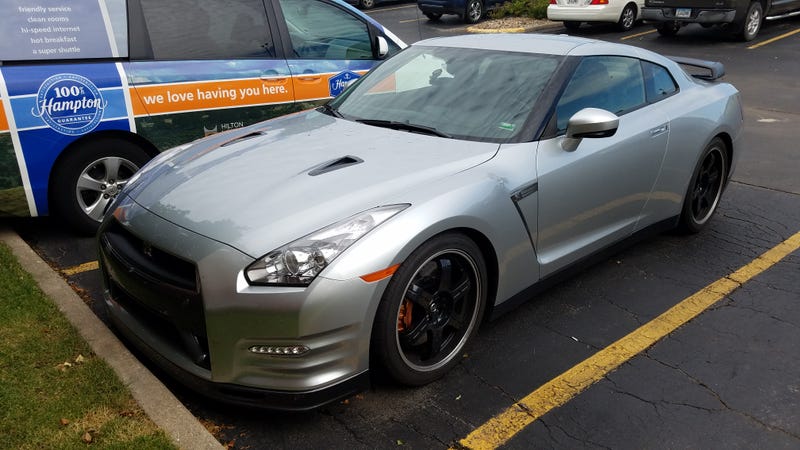 #1: This GT-R Track Edition that was sharing the hotel parking lot with us. Had Missouri temporary tags on it, and I guess the owner was driving home and made a stop here.

#2: We went to dinner at this delicious Mexican restaurant, easily in my Top Five, in this really sketchy part of Des Moines. Like, "adjacent grocery store had a security guard," sketchy. Outside of the restaurant say this new Z06, and it only reinforced my belief that white on black is the best color combination for the Z06.
#3: OK, hear me out. This 2008 Jeep Patriot came free to the current owners. I'll tell the full story in a separate post, but to cut it short, acquiring this Patriot was a struggle. Dog piss, the FBI, a shady lending house, Chrysler themselves, a breathalyzer company, DMVs in three states, a former house renter, and over $500 in Redbox fees are all pivotal parts to the interesting history of this otherwise unimpressive Jeep Patriot.