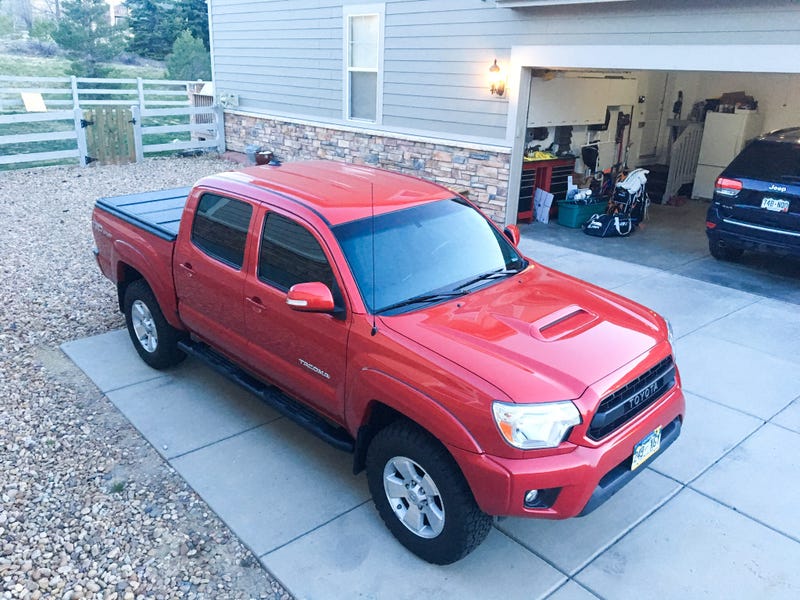 Excuse the messy garage. Three years ago today, I brought home the Tacoma. It's been a solid, if unspectacular three years.
I'm almost 25k miles in, nearly 5k of that coming during my summer road trip back east.
I also recently gave my long term impressions, so I won't repeat that here.
My only "off road" excursion so far, I plan on at least doubling that this summer.
I really do like the truck. Every once in a while, I'd prefer to not have the payment, but with the recent tire expense, I figure that extends ownership a minimum of 3 years, so safely into paid off territory. Time to install the TRD Pro suspension, and depending on the resulting bro lean, some OME Dakar rear springs might be going on as well. That will be the end of Taco mods for a good long while.