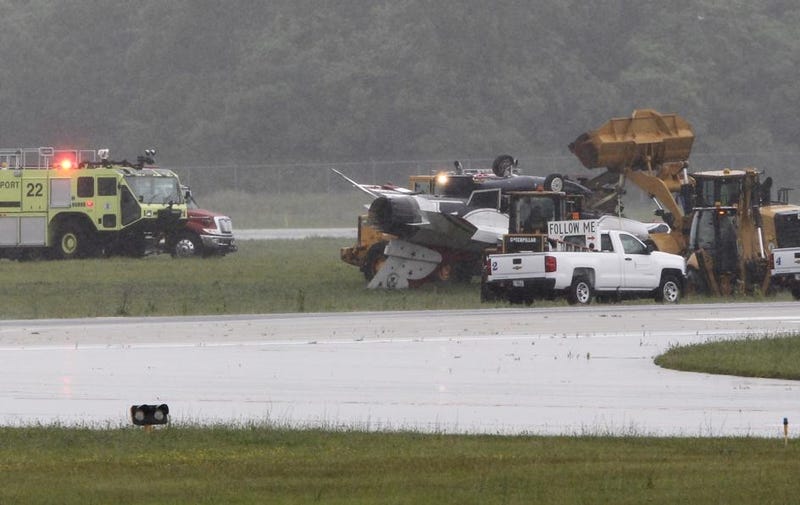 The incident happened shortly before 12:30 pm at the Dayton International Airport where aircraft and crews are practicing for the Vectren Dayton Air Show.
Montgomery County dispatchers tell 2 NEWS a plane has run off the end of the runway and is now upside down.
Wright-Patterson Air Force Base sent a crash team and heavy rescue crew to the scene.
There are reports of possible entrapment. The injured pilot is to go with CareFlight crew to the hospital, according to emergency scanner traffic.