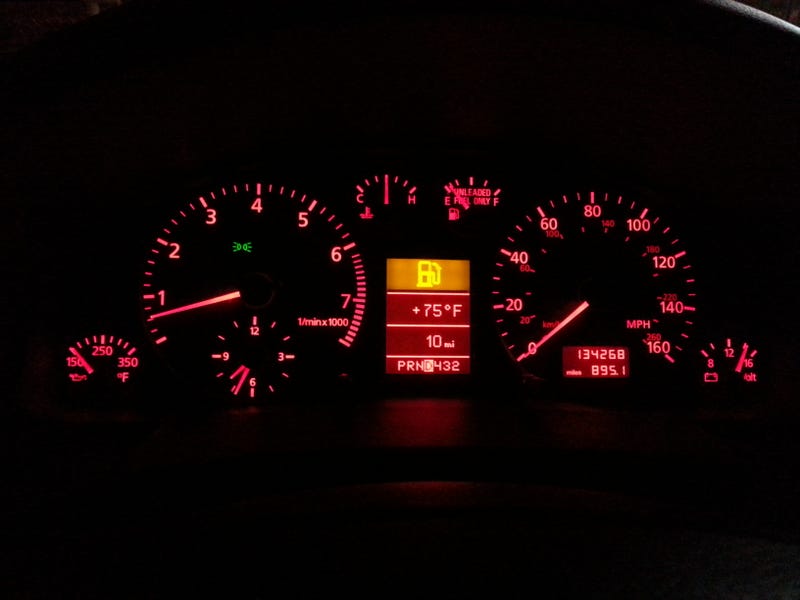 I made it a good 5 miles before I got to a Shell. My battle wagon be thirsty yo!
I don't like getting low like that. Picking up trash from the bottom of the tank. But today is payday and our checks came in late.
Maybe a base C6 would be an upgrade. People clame to get good mpg's from those. Though, a FoST, Dart, or Corolla S would still be better in economy duh. Too many wantz and no moneyz.
Yes clumsy A6 is an auto trans. Remember, I never clamed to be an enthusiast. I am better than that, i'm an OPPOnaut! But yes, a manual is perfered but not a must. I don't really care. If I need a fix, I got Astons, AMG's, and Lotus to drive whenever I want at work :]