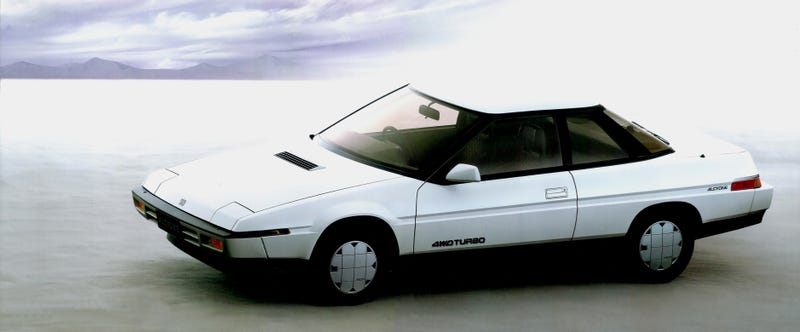 A few years ago (~10), I built a wall clock out of a Volkswagen Golf hubcap. I would post a picture of it, but I don't have any with my at the moment (sorry). Well, the clock mechanism finally died (what can I say, it was a $5 piece). I have a few spare clock mechanisms laying around, so I figure I should finally built a second clock while I repair the first one.

We had a Volkswagen when I built the first clock. However, now that we have 3 Subarus in the family, I think it's pretty obvious what direction I should take. After some searching, I think I found the perfect candidate...
Behold, the 13" hubcap from an XT (or a DL/GL/Loyale). It's so '80s, it's awesome! And, it meets my sole requirement of having the logo in a place where it will remain recognizable once the clock mechanism is in place. I believe I have a good lead on one, too.

I'll still need to come up with a color scheme for the hands, but I'm thinking orange...