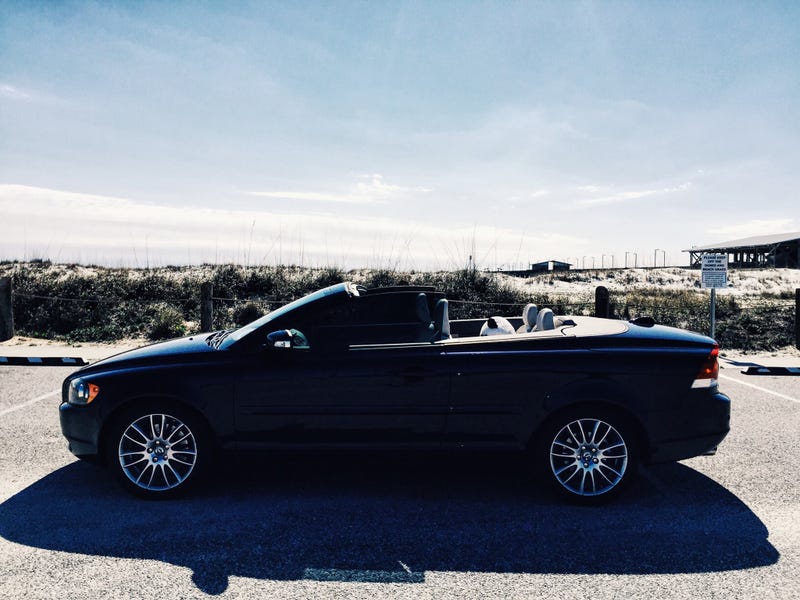 Hey guys,
So in my last post I mentioned that I thought the Volvo C70 that I just purchased needed its wheels to be re-balanced. Well, I took it to Discount Tire, who have always been fair and honest with me (helps that some of them cash their paychecks at my job), and they told me that my tires are shot and need replacing.
According to the gentleman who came out to my car and felt the tires, they have developed waves in the tread because A) they're a crappy brand (PrimeWell) and B) you shouldn't put directional tires on any Volvo, because they will do this to any such tire on the quick, partially due to the degree of negative camber they come with from the factory.
So while I am actually kind of glad to have an excuse to replace these cheap, loud, and already worn crappy tires, I'm having trouble finding a tire that ISN'T directional in the size I need (235/45/R17).
The Discount Tire guy recccomended Continental ExtremeContact DWS 06. But in the same performance category the Kumho Ecsta PA31 is cheaper and has better ratings across the board for traction, treadwear, and noise. To further complicate things, this car came with run flats from the factory, and TireRack is having a sale on Bridgestone DriveGuard runflats.
Just hoping for a little advice on what I should go for, or if any of you know a straight-up all season tire that my car will hopefully wear evenly. I live in Florida, so no snow-ability needed.