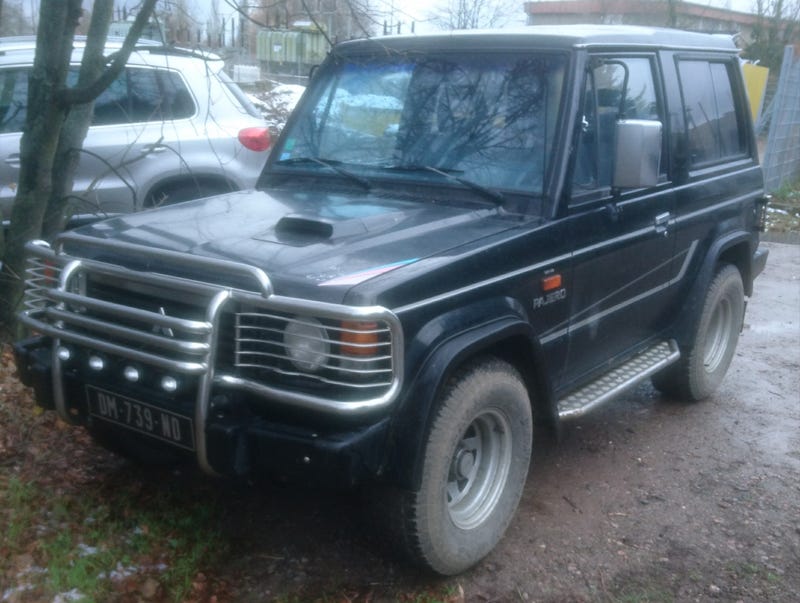 Every time I take my car, I rediscover what is wrong with it, and on weekends, I tend to forget what I have to do on it.
So let's misuse Oppo as a to-do list, and keep the pressure up to get everything sorted before the Oppomeet in Wales in end of March.
It's not too much, and there's a lot of time left. but I tend to think there's always enough time left, and then rush everything in the end.

The important stuff:

Change the leaf springs

Figure out the power steering issue
Get an alignment
Do an oil change (first one after engine rebuild)
Build suspension stoppers (to stop the car from rocking when the dog moves around at night)
Repair the roof tent (the floor cracked at one spot)
Rewire the reverse lights and 4x4 dash light (new trans has other connectors)
The less important stuff:
Check and refurbish the injectors if needed (should have done that during the rebuild)
Paint the hood so it matches the rest of the car
Refurbish the steering wheel (the enamel has rough edged cracks)
Repair the front windshield washer
Repair the rear window wiper
Wire the intercooler fan and thermostat
Swap the interior (plastics and carpets from a darker Pajero, seats from something different)
Install a back-up camera
Let's see how far I'll get, 3 1/2 months left.