This is the #1 thing that annoys me when people discuss Subarus and it's been the same meme talk for the past 2 generations of WRX. No, they do not look like a corolla. I get it, your opinions are not your own and just the person's next to you with the meme sickness with an unknown patient zero. The current WRX "looks like a corolla" and the past generations was great and amazing looking.
Let's look at the GC8, the car everyone says is the best and look the best and has Stage 0 Corolla disease since "each new passing WRX generation looks more and more like a corolla".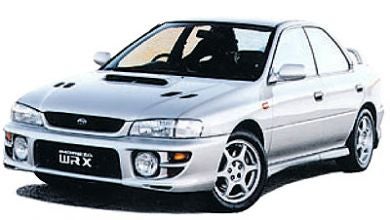 Now let's look at a 96 corolla.
Hmm.... same lights, same grill, same shape. Holy shit... it looks like a corolla. SHOCKING since it's based on their economy car that was meant to compete with a Corolla.
Lets look at the 2017 corolla and WRX.
How do these cars look in any way similar?
This looks far more similar.
Now can we stop with the Corolla comments or upvoting them or clicking like on them? Seriously. Anyone who thinks these cars look anything similar to a Corolla at all are completely incapable of thinking for themselves.
Here are random years of Corolla I googled to further put the nail in this coffin:
06:
2010:
2014:
To no surprise none of them look like any generation of Subaru WRX or STI.