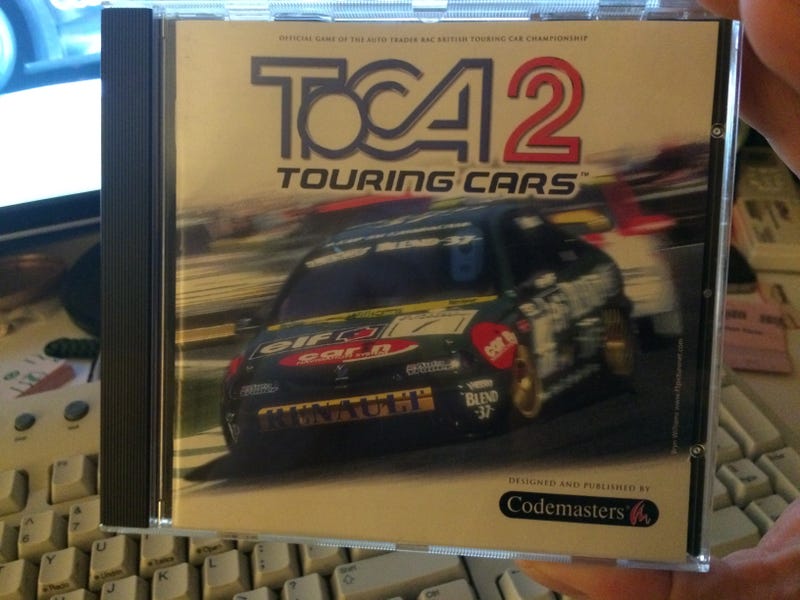 Rummaging through my old racing sims, I came upon the copy of Codemasters TOCA 2 Touring Cars from 1999. Out of curiously I decided to see if I could get it to run on my current Windows 7 machine.
Fortunately, someone thought about this before I did, and came up with a solution using a Hex editor. A little tinkering and before I knew it, I was racing James Thompson, Alain Menu, David Leslie and other drivers from the Super Touring era of the British Touring Car Championship. Not bad for a sim I imported from the UK in 1999 and hadn't used in probably 15 years.
Now if my buddy still has my copy of the original TOCA I bough online from Australia the year prior, I might give that a go.