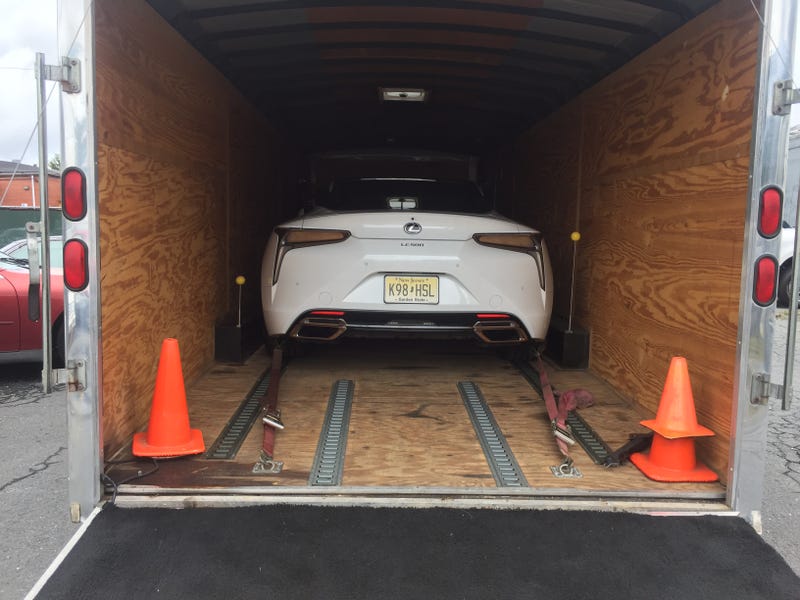 Today I worked an event at a new location, and next door to it I noticed this rather interesting shop, which kinja has decreed should be sideways for some reason.

At first I thought it was just a cool shop until some workers started pulling some new Lexii out. I recognized one of the guys was a friend from high school that I hadn't seen in years.
Turns out the shop manages a press car fleet, including some beauties like this Raptor and the LC500 in the lead image, that I led with to make you click on my article.
They mostly do Ford and Lexus out of this location, so allegedly there was a Focus RS and a bunch of Lexus sedans inside. This went along with all the Platinum heavy duty trucks out front.
The owner is a huge collector, mainly of old VW's, like the snocat thing (pictured sideways below for some reason). There were probably 30 some odd cars on the lot, some of which you can see pictured in the above images.
I didn't want to intrude too far onto their private lot, especially while I was on the clock, but I saw several buses, Polos, and a Jetta GT through the fence.
We also had a client get stuck in the lot, so my friend brought the Raptor around and we pulled him out. If you look closely you at the Lexus you can see the ditch the CLS is stuck in, although the Lexus made it out OK.
Pretty good day at work, thanks to a friend I wasn't sure I was ever going to see again.