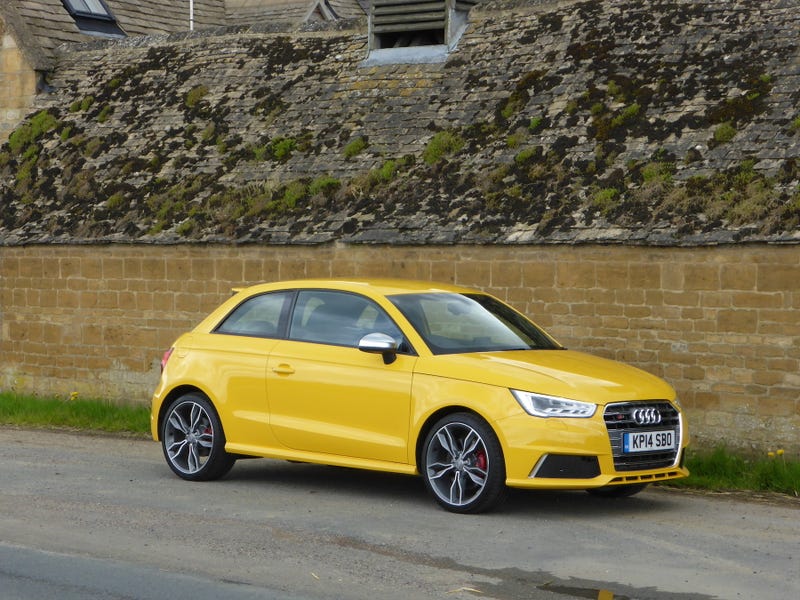 I was at the UK launch of the Audi S1 today, a 230bhp ball of yellow fury with a 6-speed manual transmission and four wheel drive. It's the best hot hatch I've driven.
Sadly it won't be available in the States - I asked Audi and they confirmed it.
Sorry 'Murica. It's brilliant.