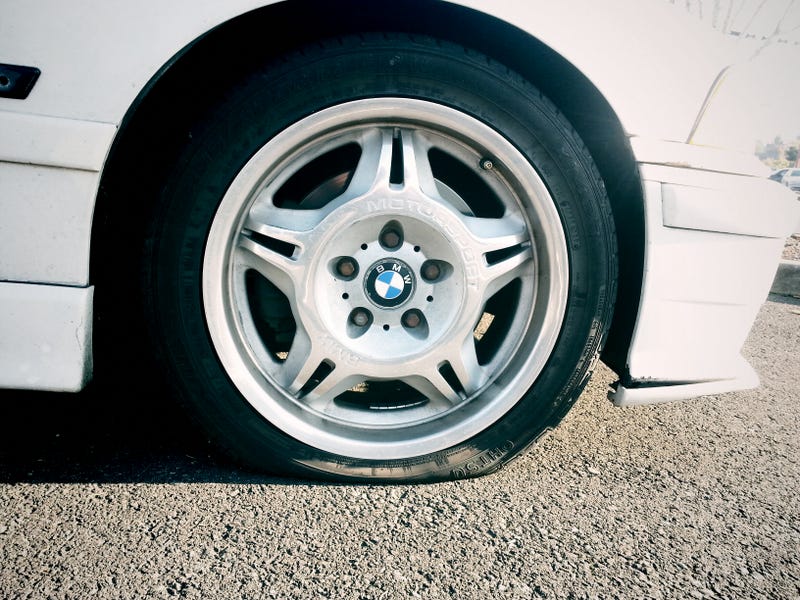 Today I learned a few semi-important things.
1. My tire iron is crap.
2. My emergency jack will not fit under my silly low-riding car, any way you try it.
3. My full-size spare is actually an oversized spare, as it's an 18" wheel...
4. I don't know how enthusiasts generally feel about Les Schwab for tires, but I'm pretty flippin' happy when I show up 10 minutes after they close and they still let me pull in and fix my flat tire for me. Free, as usual.
(The oppo sticker makes a surprise appearance! Also ignore my missing trim piece, I'm not happy about that.)
Now, I have some catching up to do. Got home rather late.