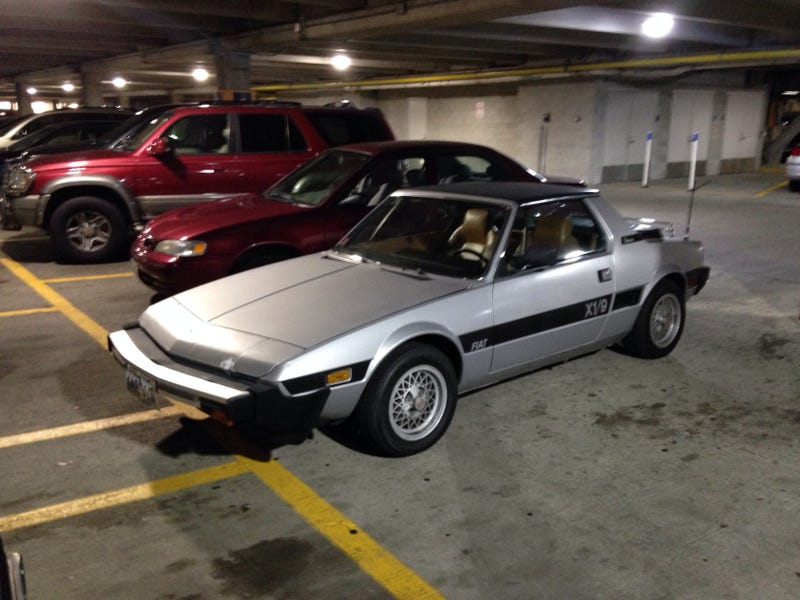 Saw the movie Lucy with the fiancée tonight, and this mint X 1/9 beauty was parked in the garage of Providence Place Mall. I thought all these on the east coast rotted away years ago. So cool to see one this well kept/restored.
Just for the lulz, I saw this while at work earlier as well:
Best replacement bumper ever.