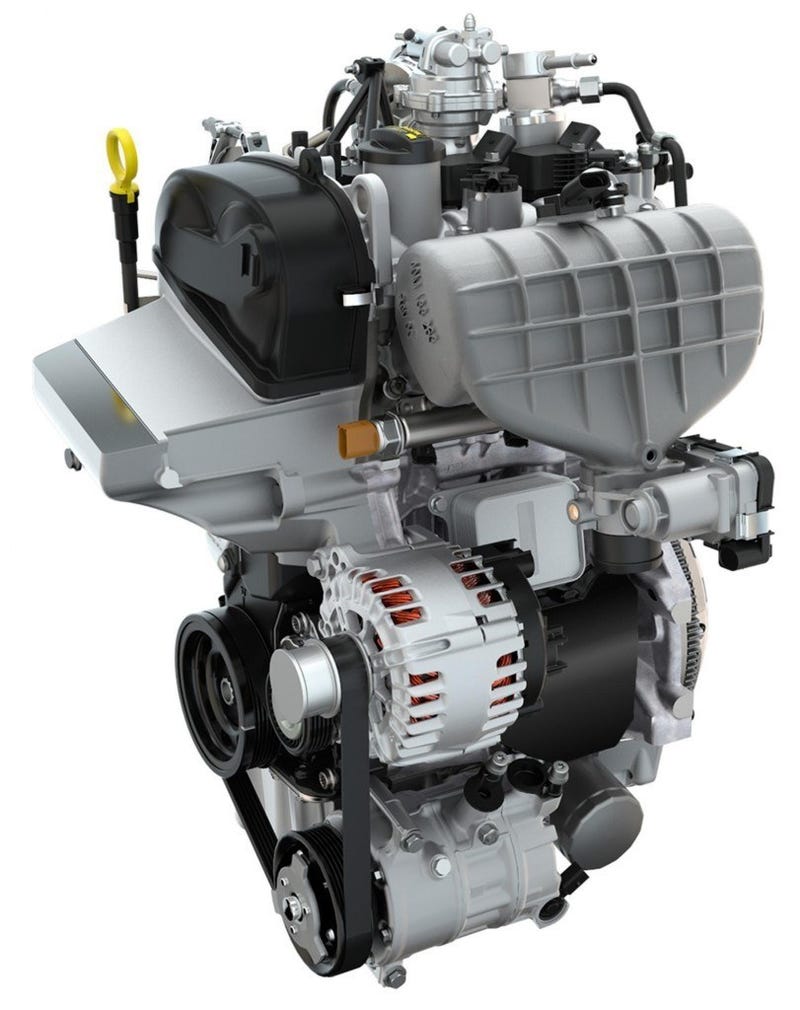 The latest automaker to announce that they're not playing the downsizing game any more... is Volkswagen.

Granted, it looks like the Mk7 Golf facelift still gets the 1.0T, but there's definitely the implication that they're going to backpedal, saying that it's only going to be used in cars like the up! (which uses a naturally aspirated 1.0 in most trims, and a 1.0T as the top engine) and Polo in the future. They've also replaced the 1.4 TSI (the volume gasoline engine in Europe) with a 1.5 TSI, in the Golf.
An interesting claim from that article is that a Polo only needs about 12-13 horsepower to complete the NEDC test cycle - no wonder fuel economy and emissions results are so unrealistic! I knew it was bad, but I didn't know it was that bad. When the test is that easy, and there's nothing like the US EPA's Auxiliary Emissions Control Device regulation... cheating to the ridiculous degree we see today (where many engines burn twice the fuel they claim in the real world) is inevitable.
Also in there is speculation that, while the Mk6 Polo will get a TDI, the changing political climate towards diesels will mean that the Mk7 Polo may well not get one. And, per this AutoExpress article, the Mk8 Golf will move to 48 volt mild hybrid systems, in place of some of the diesel options (likely the 1.6 TDIs).
Hopefully they come up with better full hybrids and plug-in hybrids than they have in the past, though - I suspect that they'll need it to compete, and their current Golf-class PHEV is a joke.