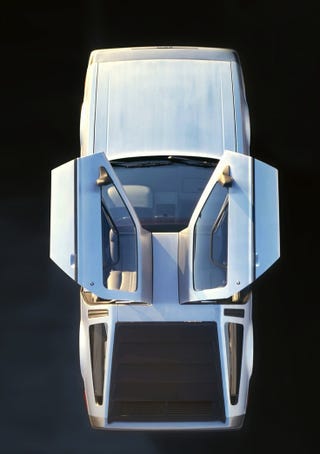 It all started with a bad joke
Then I traded Hot Wheels with a rad dude and co-started a thing, which has gone international. It got so big a bunch of us had to start our own blog: Live and Let-Diecast.
I've also helped a fellow opponaut with a special project, yet to be published, where I met a bunch of other cool opponauts. Definitely one of the coolest things I've ever got to do. I hope it gets finished soon!
I say "nice price" whenever I see the acronym "NP" and take pictures with a potato. I got to nominate a batshit babe. I traded in my econobox for something with some balls. I helped push a certain famous Baja Bug around a funeral home parking lot at midnight. I joined a Fourza racing league. I bought a ticket to go to Concours D'Elegance in Pebble Beach next week, even though I usually walk past Ferrari's to check out vintage Volvo station wagons at Cruise Night.
And it's all because of you guys. Thanks for the past year, it's been incredible. Keep Oppo awesome.