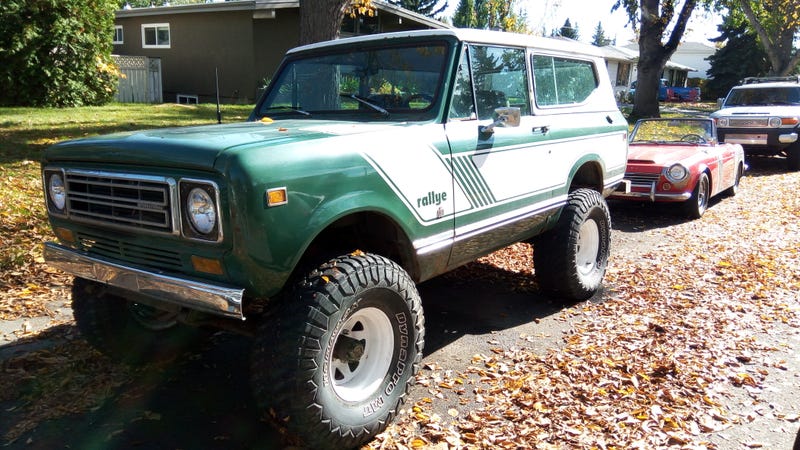 Because my 1988 VW Golf isn't interesting enough as a daily driver, and winter is coming, I'm looking for something to take over. This is a 1977 International Harvester Scout II.
It's got GIANT 35" inch tires, 4wd, an AMC 304 v8 with a Holley 4 barrel, and a 4 speed.
The interior was in really nice shape, this truck had clearly been restored previously. Look at these seats! So cool!
Unfortunately it has the usual rust, around the rear arches and the "cab" corners.
It drove pretty nice, went into gears easy, but the tires and the leaf-over conversion make it really tall, so it rolls a little around the corners, stark contrast to the Roadster! Also, it's had some sort of sound deadening put all over the interior, and there are a couple spots where rust seems to be poking though, so who knows what untold horrors are hiding under the paint. The Datsun looked in about this condition when I first saw it too *shudders*
He's asking $5k, but he said he would lower the price if we changed the tires back to original, and said he didn't really wanna see lower than $3500. What does Oppo think?