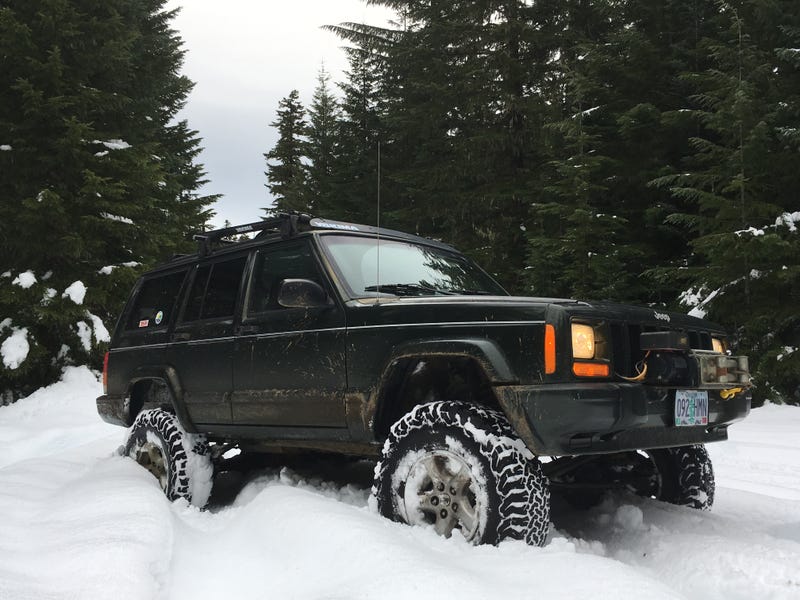 Took the kiddo up Mt. Hood to build a snowman and give Mama and baby some peace and quiet.
She wasn't too sure what to think of the snow. It felt funny to walk on so she insisted on being carried. I tried to teach her to slide down a small hill on her bum and she wasn't having any of that. Note to self: remember the sled next time!
From there we explored some snowy forest roads and meandered to Clear Lake before heading home.
Also got a DOTS: the cleanest GMT400 Yukon I've seen in years. The leather was pristine and the carpet was spotless! I couldn't see how many miles were on it, but it had to be fairly low. The only flaw I could really see on it was the fact that it was slightly upside down.