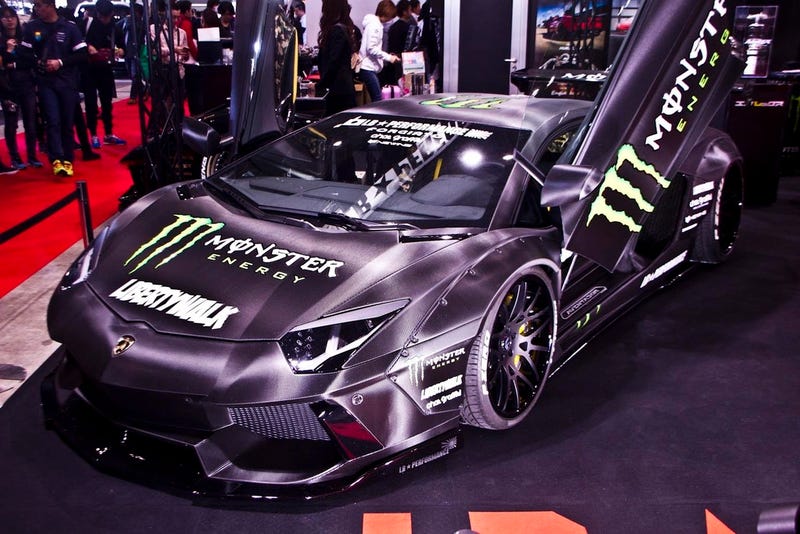 Here we go with Part 2 of this awesome freakshow that is the Tokyo Auto Salon! If you've missed it, Part 1 is here! Enjoy!
Mr Kota's Alpine, a famous Alpine and rotary collector living in my prefecture. He lended this M63 to Dunlop for the show.
A classy car, according to Donald Trump.
I'm not sure what to think about Liberty Walk anymore... For a long time I thought it was idiotic and bonkers, but some of those things are actually pretty nice. This Fairlady Z for exemple, I'd take with great pleasure!
One of the rare male model, representing Gazoo Racing. He spent all day showing off his guns and seemed to really enjoy it!!
Yup, if you thought this museum condition R32 GTr had ultra low mileage, you're wrong. 50000km on the clock!
All day, wearing this and smiling. No thank you...
Again, not sure what to think with that thing... It's ugly and attractive at the same time. Weird.
All this weight reduction for a car equipped with a 90's automatic transmission. That's the Tokyo Auto Salon in one single picture ladies and gentlemen!
If you ever wondered how it felt living in a submarine during the cold war, you can drive this...
To finish with a $kaybait of course!
And just in case you're wondering, yes, there will be a part 3 next week end!