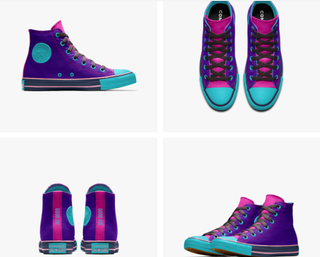 Someone else was showing off their new kicks, so might as well show mine.
They're custom ordered Converse All-Stars, done in a color scheme inspired by Blade Runner 2049.
I've ordered from the custom Converse service before and was pleased, so I'm really stoked to see how these turn out.