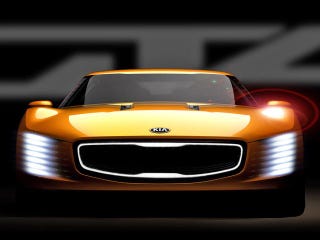 I am obviously into endurance racing mood, and I was talking with a friend about the WEC, and after pausing for a couple of seconds he says: "You know what? Kia should build a hybrid LMP1 car and race at Le Mans". He is obviously under the influence of a new car(he recently got a Optima hybrid), but let's be honest. Kia doesn't really give a shit about racing and sports cars and enthusiasts. They don't even care enough to make a Vision GT concept.
How can a brand who's motorsports peak was a couple of WC Optimas, build a car to compete in WEC and especially at Le Mans?
In my opinion Kia is the victim of its own competence. They built a few cars that don't suck and people suddenly expect them to compete at top levels of global motorsports.