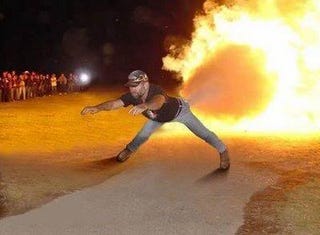 Tonight's dinner was lightly fried dumplings smothered in Siracha over the top of a bagged Cole slaw mix sauteed in sesame oil with soy sauce and two spoonfuls of authentic Japanese chili paste.
Clearly I used too much of the chili paste.
7 short hours later, oh good lord. I cannot recall a more painful movement in my lifetime. That was almost half an hour ago and my bum is still tingling. Capsaicin is a bitch.