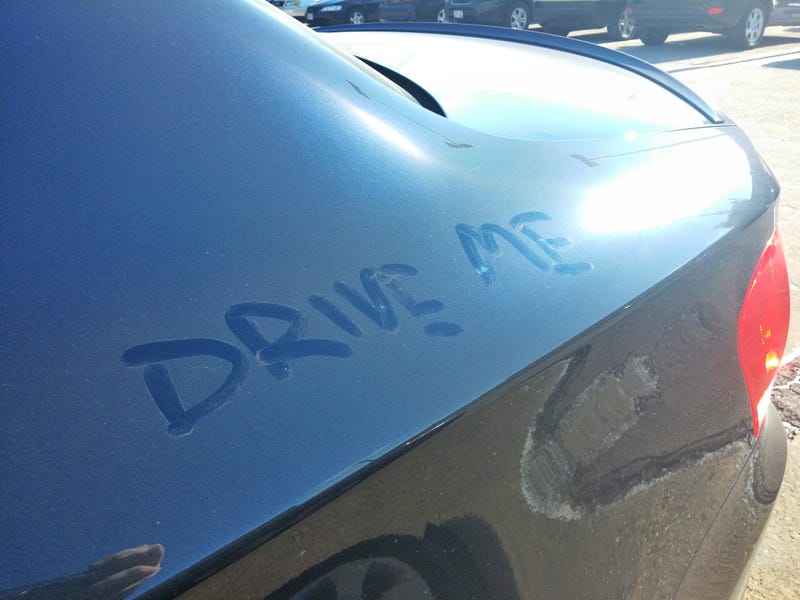 My 135is has been sitting in the garage for a couple months now, protected from evil Wisconsin winter. The weather's been cooperative lately which has cleared the roads, so I took the 1er to work today instead of my Grand Cherokee. It's collected some dust while sitting.
Of course, I got a tire pressure light from the car having sat for a couple months, so I went to a gas station for air. I have now learned that the BMW tire pressure warning tells you which tire is low, but does way too much nagging about it.
I should probably swing by a car wash on my way home.