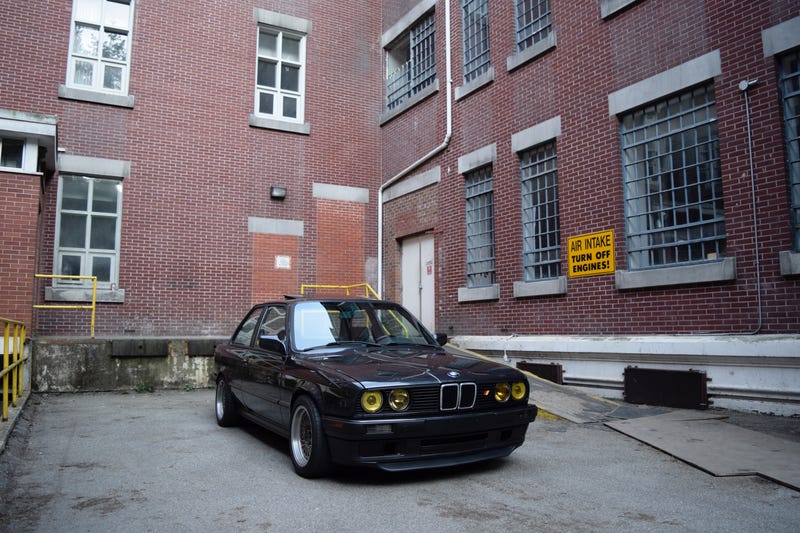 My friend has had this car since 2011. It's a 1991 BMW 318is that he bought for $2500 from the original owner. It now has H&R Sport springs, Bilstein HDs, an actual cold air intake that I can't remember the brand of, a high flow cat and magnaflow muffler, and a chip that raises the redline to 7300rpm as well as maybe a mild power bump. It also has nearly 400k kms on it.
He loves this car dearly, but has only ever had phone pictures of it. We've been meaning to rectify that for years, so we finally did yesterday.
All of these are unedited, I'll be working on my favourites this week and I'll post them again once I'm happy with the results.
We got a few photos at this location, until a security guard informed us that no photography was allowed on the property. Something about all mental hospitals having the same rule in BC, even though 90% of the buildings are inactive. Really disappointing, it's a 260 acre property just covered with old buildings in various states of disrepair, including some old gas pumps I really wanted to photo the car with.
After that we drove around, looking for a cool spot to catch the last of the light in.
We'll be going out again sometime to do more shots with better light, getting told we couldn't photo more at the hospital screwed our timing.